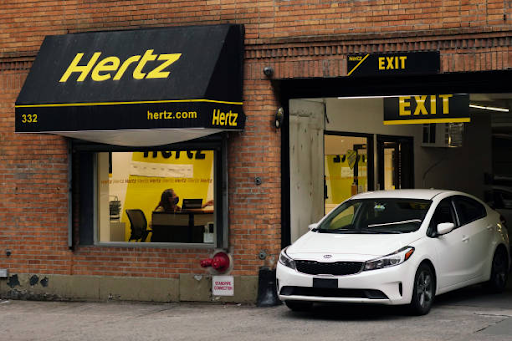 Car rental in Nigeria has become one of the most popular ways to get around. From not owning a car to the flexibility of having one whenever you need it, car rental has made moving between towns and cities easier for Nigerians.
Do's
Research: Before you rent a car, it's important to do your research on the car rental company. Look for reviews from previous customers and check their website to see the types of cars they offer and their rental policies.
Book early: Need flexibility for a choice of cars and pricing? Book a car in advance. Booking early gives you better rates and a larger selection of cars to pick from.
Understand rental terms and conditions: Terms and conditions are legally binding documents. And before you sign one for a car rental, you need to understand exactly what it states. Ask questions in cases where you need clarification, and sign when all clauses have been clearly explained.
Examine the car for damage: walk around the car and inspect it for any damage, wear, or tear. Take pictures and videos if you must, and draw the attention of the rental agent to the damages, asking them to put it in the paperwork. In cases where damages are more than minor, request another car.
Make inquiries on age limits: Some car rental companies have age limits for their cars. It could be younger than 18, and for some, under 21. If you fall within his age range, it is best to check and see if policies like that exist.
Clean the car: Part of the rental agreement requires you to keep the car clean. Aside from it being an agreement, it is also good practice on your end. Do not eat in the car, and if you do, clean it up. If, after driving it, the exterior is dirty, clean it up as well.
Replace the fuel: Some rental companies will give you a full tank of fuel when you rent a car. You also have to replace the fuel when returning it.
Don't
Don't be late: When picking up or returning a rented car, punctuality is essential, and you must adhere to your part of the agreement. Being late to a pickup or dropoff could result in additional fees.
Don't go past the stated mileage: Some companies list the number of miles you are supposed to go with the vehicle. When driving, you have to adhere to the mileage limit or you could pay additional charges.
Don't drive recklessly: When you are picking up a rented car, treat it like you just bought a new car that you wouldn't want to be scratched. Reckless driving could result in an accident or damage to the car, and that's something you would want to avoid.
Don't flaunt the rental agreement. Keep to the agreement you sign. Ignoring it could result in penalties. And this is why it's important to read and understand the agreement, as using the excuse "I didn't know" will not hold water.
Don't forget your driver's license. A valid driver's license shows that you have been licensed to drive, and some companies would require that you come with yours. For us at Hertz Car Rental, it's not a necessary requirement as we have licensed chauffeurs ready to take you on your trip.
Renting a car is a great experience, and the experience can be even greater if you follow the dos and don'ts outlined in this blog post.
At Hertz, it's a better experience as the only thing you have to worry about is booking the car. Our professional chauffeur drives to your pick-up address, drives you around all the places you need to go, drops you off, and returns the car to our office. You can book a car today in less than 10 minutes and enjoy the experience