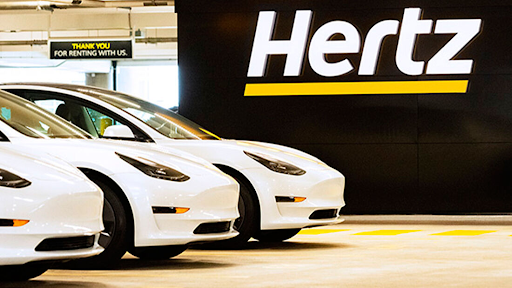 Looking to explore fun and exciting places in Lagos with utmost convenience and flexibility? A good car rental service in Lagos can help you easily explore the city and see all of its sights.
With a car rental service, you can experience the beauty and culture of the city from a place of comfort. From beautiful art galleries to stunning beaches and even bustling markets, there is something for you, no matter what your interests are.
Here are places you can explore with a car rental service in Lagos.
Lekki Conservation Centre
If you're looking for "a great place to get away from the busy city," the Lekki Conservation Center tops the list. Its lush vegetation, bird life, and 401-meter-long canopy walkway make it an ideal spot for residents, visitors, and tourists.
Located on an island close to the Lagos harbor, this beach is a great place for you to enjoy relaxing moments and take in the amazing views of the Atlantic Ocean. At this beach, you can play in the clear waters, enjoy building a castle on the white sand, and just have a really nice time.
The National Museum in the City Center of Lagos is a great place to learn more about the city's history and culture. With its unique exhibits and artifacts, it stands out as a place worthy of your time. The National Museum also houses the National Theatre, where different performances are hosted.
This art gallery is home to a diverse collection of artworks by some of Nigeria's finest artists. With its vibrant colors and unique sculptures, the gallery has enough art to keep you entertained for a full day.
A cultural center that promotes the beauty and diversity of Nigerian arts and culture, Terra Kulture can be seen as the place to be. It has hosted over 200 art exhibits, 130 plays, and 70 book readings. Terra Kulture has a restaurant serving Nigerian cuisine, and with a car rental service, you'll definitely enjoy the experience more.
Freedom Park was once a colonial-era prison, but now it bears the creative expressions of Nigeria. It is not just a historical site; it is also a place where you can get lost in art and culture. With its different performances, from spoken word sessions to music concerts, art exhibitions, and more, your creative side is free to roam and take in the splendor of the experience.
This is a popular beach located in the Lekki area, where you get to enjoy the Lagos coastline. The beach is quite popular and is crowded most of the time. If you want to enjoy a quiet outing, it's best to plan your trip very well, taking into consideration days when it's less crowded.
With Hertz Car Rental Service, the possibilities for exploration are virtually endless. Whether you're looking for an adventure or a relaxing getaway, a car rental service is a perfect way to explore the city and its surroundings. So don't wait any longer—explore Lagos today with Hertz and make lifelong memories!