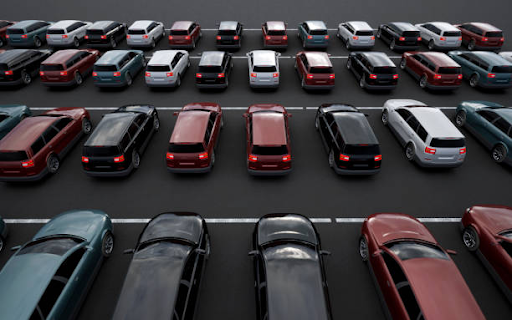 Nigeria's largest city, Lagos, is a bustling place with plenty of business opportunities. As such, many factors are needed to drive the success of people's daily businesses. Transportation is one such important factor. For car owners, it isn't necessarily a huge pain, but for others, it can be hence the news for car hire.
Hiring a car can be a great way for residents and visitors to get around. Whether you need to attend meetings, visit potential clients, or simply get from point A to point B, car hire is convenient, comfortable, and cost-effective. With it, you can enjoy the freedom of moving around at your own pace.
Here are some of the main advantages of renting a car in Lagos:
Convenience and flexibility
Hiring a car gives you all the convenience and flexibility you need. You get to avoid the hassle of public transportation, customize your itinerary, use different routes, enjoy multiple stops, and have an easy way to attend other meetings.
If you don't have a vehicle, the cost of public transportation might drive you over the edge. A car hire takes all of that frustration away. With it, you avoid the cost of owning a vehicle and save equally on transportation.
One thing is common with business meetings: a lot of the people there want to maintain a professional image. A clean car will help you impress clients and business partners, maintain a professional image, and give you the confidence needed to seal the deal.
A hired car most times is equipped with safety features that can make your journey smooth. Some companies also give you access to professional chauffeurs who will drive you around, therefore, taking away the burden of having to drive.
Access to a wide range of vehicles
With a car hire, you have access to a different range of cars you can choose from to meet your specific needs at the time.
Car hire in Lagos provides numerous benefits that make your trip more comfortable, efficient, cost-effective, and professional.
Hiring a car can make your trip more enjoyable by providing you with the convenience of having a reliable vehicle to get you to your destinations on time. Additionally, it can help you reduce stress by allowing you to customize your journey with features such as GPS navigation, audio systems, and additional space for luggage and other items.
Furthermore, car hire provides peace of mind knowing that your safety and comfort are being taken care of, allowing you to focus on the task at hand. With all of these perks, renting a car can make a business trip not only bearable but enjoyable!
Book your business rental car
Take the stress out of booking a car with Hertz Car Rental! Even if you are visiting, car hire in Lagos doesn't have to be a hassle. With Hertz, you can hire cars online, quickly,y and conveniently and have a professional chauffeur pick up and drop you off. Plus, you can choose from a wide selection of cars to fit your needs and budget. So, why wait? Book your car today and let Hertz take care of the rest!