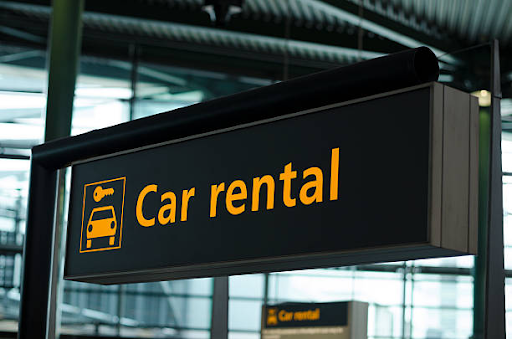 For most people, hiring a car is a cost-effective way to get around when they are on vacation or in cases where they just need a temporary vehicle. But sometimes, what is initially perceived as cost-effective could spiral into a budget-busting nightmare that is much more expensive than imagined. In this blog, we'll explore some extra charges you should be aware of and how to avoid them when you next want to hire a car.
Extra fees to look out for when you hire a car
While the advertised price of a rental car may seem like a good deal, it's important to be aware of additional fees that can quickly add up. Some common fees include:
While hiring a car, the rental company may charge you additional fees if you choose to purchase an insurance package. These fees typically cover a collision damage waiver or a loss damage waiver. Kindly note that some rental companies have this covered in the rental price, while others bring it up as an additional charge.
How to avoid these charges
Before going ahead to pay for this insurance, check if your car insurance covers rental cars. Also, check if your credit card provides rental insurance. If you do not have a car, be sure of the total cost before agreeing to sign the rental agreement.
When you agree to rent a car, you are also agreeing to the fuel policy of the rental company. And in most cases, these companies run a "full to full" policy. This means that you will get a full tank of fuel during pickup, and you're expected to drop off the car with a full tank as well. If you return the car with less fuel than you should have, you will be charged for refilling. These charges are normally more than what a fuel station will charge, and they might also charge admin fees for their troubles.
How to avoid fuel charges
Stick to the fuel policy and refill the car with a full tank before returning it.
This occurs when you are offered a different car from the one you initially choose. This new car might have better features than the one you choose. While it might be a tempting offer, it comes with an additional cost.
How to avoid car upgrade charges
It's up to you to decide if you want to get the upgrade. But before you do so, consider if it's right for your trip, if the price is right, and also consider the fuel consumption. If the car you booked fits your needs and comes at a fair price, it is only right to skip the upgrade.
If you plan to have more than one driver for your trip, be aware that the rental company will charge you for each additional driver you request.
How to avoid additional driver fees
Ensure to clarify the company's policy on additional drivers is. Be sure of the price and every other fee it will cost to add an additional driver, and only go ahead and add one if necessary.
Hiring a car from rental companies at airports is normally expensive, as you are charged for the convenience of pick-up.
How to avoid airport fees
Consider hiring a car from a location outside of the airport to save on costs.
Returning the car later than the agreed time can incur extra charges, as you will be charged a late return fee.
How to avoid late-return fees
Keep to your part of the rental agreement by returning the car on time. If for any reason you'll be running late, communicate it early to the rental company.
Most of these fees can be avoided when you understand the rental agreement clearly and keep to your part of it. Be sure to ask questions when you do not understand, and don't forget to keep the car clean.