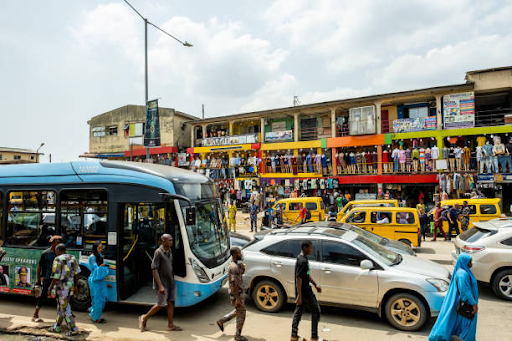 Lagos is a buzzing city filled with people: locals, business moguls coming for business activities, and tourists. With its teeming population, there are many ways to get around the city. You can take the bus, use a taxi, or a ride-hailing service like Bolt. However, if you are visiting Lagos and want to see all it has to offer, renting a car is the best option for you.
In this blog post, we will compare the services of Lagos car rentals and public transportation.
Pros and Cons of Lagos Car Rentals
Advantages of renting a car:
Flexibility and convenience.
A private car gives you a certain level of comfort that public transportation cannot offer. You can stretch and change positions, and you have the freedom to go wherever you want and when you want.
Public transportation can be quite cheap, but the discomfort that comes with it trumps the pricing. And renting a car is a cheaper option for a group traveling together. Its convenience, flexibility, and availability during the whole trip also contribute to reasons why it's a cost-effective means of exploring the city.
Most car rental companies have new and reliable cars that can be rented, which means you are assured of going through your trip without experiencing any vehicle breakdowns or hiccups. And most of these cars are equipped with tracking and telematics devices that can track your location just in case of unfortunate accidents.
Disadvantages of renting a car:
If you are traveling on a budget, renting a car could be on the expensive side, especially when you consider the other fees that accompany it.
Parking spots are not so easy to find, and most of the time you would have to pay for parking fees as well as other fees that might occur during the course of your trip. This can be inconvenient and add to the overall cost of your trip.
Some rental companies have strict restrictions on their cars, and this can impact the places you can go with this car and the things you can do with it during the rental period.
Pros and Cons of Public Transportation in Lagos
Public transportation is a great option for those who want to save money and experience the city.
Advantages of public transportation:
Public transportation in Lagos is generally much cheaper than renting a car. This can result in significant cost savings, especially for budget-conscious travelers.
Public transportation is widely available throughout Lagos, with buses and taxis serving most areas of the city. This makes it easy to get around and explore different neighborhoods and attractions.
Disadvantages of public transportation:
While public transportation is widely available in Lagos, there are some areas of the city that are not well served by it. This can make it difficult to reach certain destinations.
Public transportation can be very crowded, especially during rush hour or on busy routes. This can be uncomfortable and even unsafe, particularly for women or those who are traveling with children.
There are some safety concerns associated with public transportation, particularly when it comes to buses and taxis. Crime, theft, and accidents can be an issue, and passengers should take care to be aware of their surroundings and keep valuables secure.
Comparison between Lagos Car Rentals and Public Transportation
When deciding between renting a car in Lagos or using public transportation, there are several factors to consider. Here is a comparison of car rentals and public transportation in Lagos based on cost, convenience, and safety:
Car rentals in Lagos can be expensive, particularly if you are renting for an extended period of time. You will also need to take into account the cost of fuel, parking spaces, and toll gate fees. On the other hand, public transportation in Lagos is generally much cheaper. If you are on a tight budget, public transportation is likely to be the more affordable option.
Renting a car in Lagos can be more convenient, particularly if you are traveling with a group or have specific destinations in mind. You can travel at your own pace and on your own schedule without having to wait for buses. Public transportation, on the other hand, doesn't offer the convenience of a private car but it can be convenient for short trips. And for this, renting a car takes the cake.
Safety is a concern for both car rentals and public transportation in Lagos. Renting a car can be risky due to the high incidence of car theft and accidents. Public transportation is also not immune to safety concerns, particularly when it comes to overcrowding, pickpocketing, and harassment. However, with the advent of car tracking and telematics solutions, car rental companies can monitor driver behavior to reduce accident-causing activities like speeding and harsh braking.In conclusion, Lagos car rentals are the better option for tourists. They offer a more comfortable and private experience that will allow you to see more of the city than public transportation will. Plus, if you're traveling with children or elderly family members who may need assistance getting on and off buses or trains, a car rental is an ideal choice. The only downside is that it can be expensive, but if you plan ahead and book in advance (which we recommend), then this shouldn't be an issue.